What do we do?
The Habitat Podcast is a podcast for land and wildlife habitat managers, and for hunters who learn and utilize different types of habitat in their hunting strategy.  We interview hunters and habitat managers from across the country, picking their brain to learn their successes and failures.
We are different in the fact that we are not the experts.  This podcast is for us and the listeners to learn a thing or two, from the experts we analyze.
SIGN UP FOR NOTIFICATIONS
We'll let you know when our next podcast is available.
Podcasts
Select a podcast below to begin listening.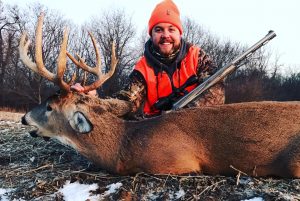 Habitat Podcast #30 We have our own Jared Van Hees - GAME PLAN - with his story of how he killed his Illinois Buck. It ...
Habitat Podcast is also available on iTunes!